Bio & Testimonials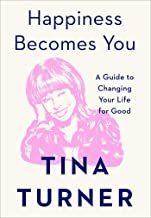 • "Laurie Rigler's brilliant editing skills are a writer's greatest ally. In my 25-year career in publishing, I've had the pleasure of working with many great editors around the world and Laurie's talent is unsurpassed. She has an extraordinary ability to break through any impasse, and to help find just the right words that will touch readers' hearts the most."–Taro Gold, co-author with Tina Turner of "HAPPINESS BECOMES YOU: A GUIDE TO CHANGING YOUR LIFE FOR GOOD (Atria)
• Book Acknowledgment: "I owe loving appreciation to the women and men behind the scenes of this and all my books, especially: . . . Laurie Viera Rigler, for her literary guidance, without which I would surely be lost.." –New York Times best-selling author Taro Gold, WHAT IS LOVE? A SIMPLE BUDDHIST GUIDE TO ROMANTIC HAPPINESS (Andrews McMeel)
• Book Acknowledgment: "I especially owe gratitude to . . . Laurie Viera Rigler, for illuminating my literary path." –New York Times best-selling author Taro Gold, LIVING WABI SABI: THE TRUE BEAUTY OF YOUR LIFE (Andrews McMeel)
• "Your ideas for changes were presented in a sensitive manner and I loved the fact that you explained the whys and wherefores of your reasoning. You were extremely easy to work with, non-intimidating and wonderfully enthusiastic and supportive…I wouldn't hesitate to recommend your services to those lucky enough to find you." –novelist Sharlee Funai, THE BEARDED LADY (Hill Street Press)
• "It's funny, but I think sometimes that you understand my characters better than I do. . .I think I've used almost all of your suggestions. I can't begin to tell you how useful they were, and how easy it made the rewrite." —novelist Sylvia True
• "Notes are absolutely EXCELLENT! Very intuitive and with the perfect amount of sensitivity to and knowledge of the genre. I'm looking forward to the rewrite! (And *that's* not something writers say very often!)"
—novelist Lynn Dickinson
• Book Acknowledgment: "I would like to publicly express my gratitude to my editor, Laurie Viera Rigler, whose critical eye, dedication, and unwavering encouragement have been invaluable to this book, and to my writing career." —author Rick Porrello, SUPERTHIEF: A MASTER BURGLAR, THE MAFIA AND THE BIGGEST BANK HEIST IN U.S. HISTORY (Next Hat Press). SUPERTHIEF has been optioned for a motion picture and is a ForeWord Magazine and IPPY Award-winning book.
• Book Acknowledgment: "I want to express my gratitude to Laurie Viera, my personal editor, who understands my voice and brings it out more clearly with each of her edits. She has a gift of language, but retains the voice of integrity of the author." —author Joseph Bailey, SLOWING DOWN TO THE SPEED OF LOVE: HOW TO CREATE A DEEPER, MORE FULFILLING RELATIONSHIP IN A HURRIED WORLD (McGraw-Hill/Contemporary Books)
• Book Acknowledgment: "I want to thank Laurie Viera, who edited my manuscript before my publisher ever saw it. She was gifted in her ability to magically transform my words into prose and was a pleasure to work with." —author Joseph Bailey, THE SPEED TRAP: HOW TO AVOID THE FRENZY OF THE FAST LANE (Harper SanFrancisco)
• Book Acknowledgment: "A special, heartfelt thanks to my editor, Laurie Viera Rigler, for her deep compassion, honesty, feedback, and friendship. Her unwavering encouragement and belief in me and my story inspired me every step of the way, and it is because of her that both were made that much better." —author Karen Trench, LOVE LOSS LIGHT: ILLUMINATING THE PATH THROUGH GRIEF (KT Publishing)
• Book Acknowledgment: "Looking back, I see that my co-author and I effectively wrote half-books side by side. Laurie knit them into one, using all her skills of literacy and diplomacy." —Wayne Wagner, co-author (with Al Winnikoff) of MILLIONAIRE: THE BEST EXPLANATION OF HOW AN INDEX FUND CAN TURN YOUR LUNCH MONEY INTO A FORTUNE (Renaissance).